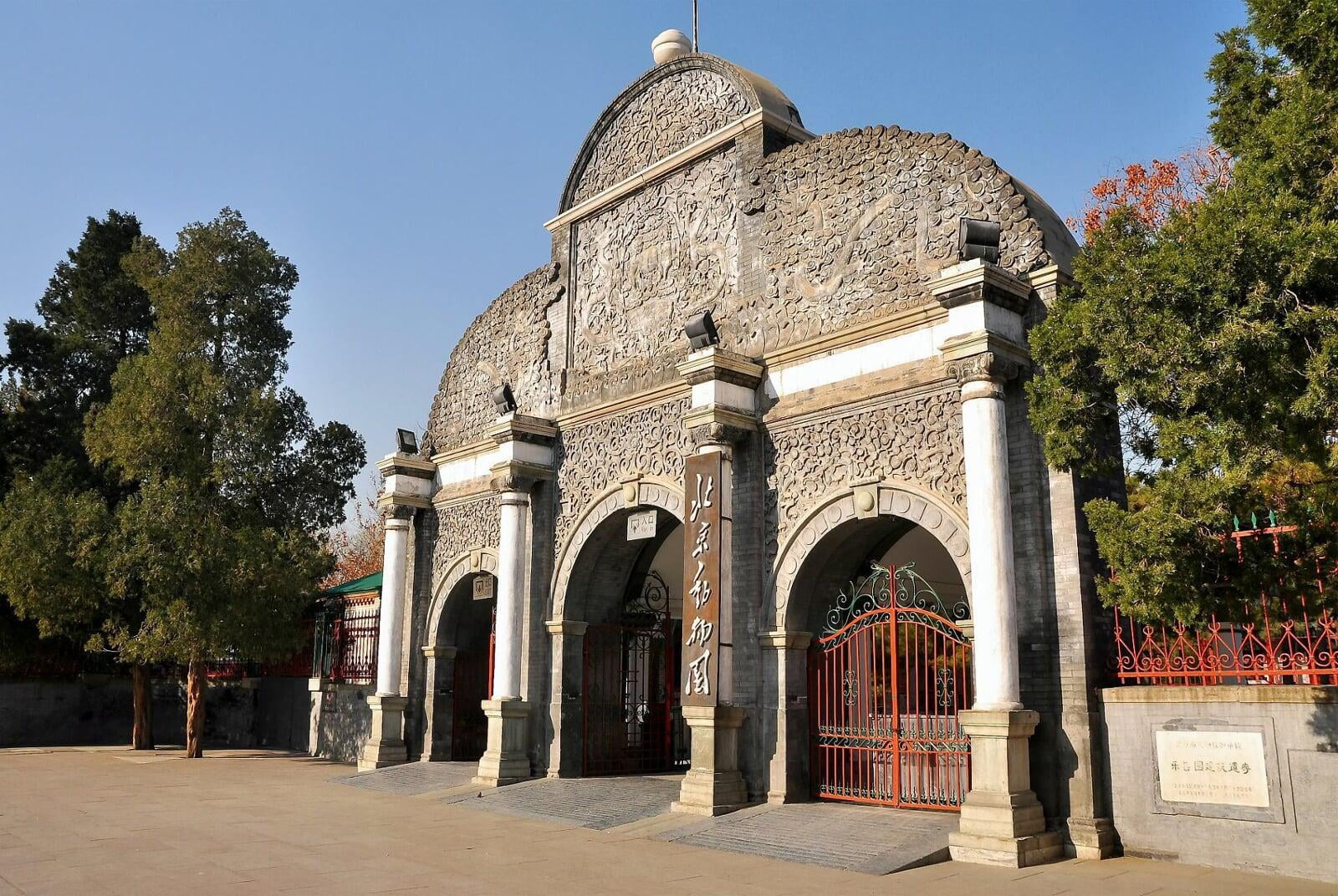 Beijing Zoo

Beijing Zoo is located in Beijing Shi Xicheng District Xizhimen Street, formerly known as agricultural experimental field, natural museum, million livestock Park, west of the park, is China opening up the first, most animal species zoo , from the Qing dynasty three years (1906 ) The formal construction of the park has a history of more than 100 years. The Beijing Zoo has once bred and raised many precious wild animals , such as giant pandas , Zhu Xi , and golden monkeys . At present, there are more than 490 species of various wild animals, nearly 5,000 heads.

Main premises include: ,
Monkey Mountain,Panda Pavilion,Feline Museum,penguin
Bird garden.
Address:No.137 Xizhimenwai Street, Xicheng District, Beijing
地址:北京市西城区西直门外大街137号
How to get to Summer Palace
By Subway:

Take Subway Line 4 and get off at Dongwuyuan (Beijing Zoo) Station. Get out from Exit B and you can see the south gate of the zoo.
Take bus 27, 87, 105, 107, 111, 332, 347, 360, 362, 534, 563, 632, Special Line 4 or 19, Yuntong 104, Yuntong 105 or Yuntong 106 and get off at Dongwuyuan Station.

Take bus 7, 15, 16, 19, 45, 65, 102, 103, 334, 360, or 695 and get off at Dongwuyuan Hub Station.
 Seasons
 Opening Hours
 Stop Ticketing

 High Season




April 1st - October 31s

t


7:30—18:00



 1 Day in advance

 Low Season




November 1st - March 31st




7:30—17:00



 1Day in advance
Low Season

(November 1st – March 31st)



 
Combo tickets

(

include

Panda Hall )




 Adults (18+)

 $3.99

 Child(6-18)

 $1.99
High Season

(April 1st - October 31st)



 

Combo tickets

(include

Panda Hall)

 Adults (18+)

 $4.99

 Child(6-18)

$2.49
No ticket needed for Children under 6

Free tickets available for seniors above 60. (Seniors should use their valid passports or ID card to get free tickets from the tickets office. )