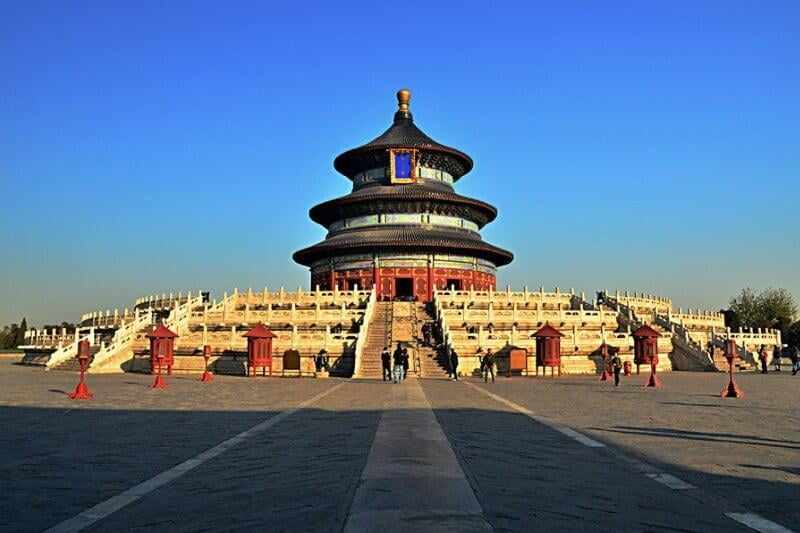 Temple of Heaven -an Imperial Sacrificial Altar in Beijing
The Temple of Heaven was built in the first half of the 15th century. It is a solemn building complex composed of exquisite cult buildings. It is built in a garden surrounded by pine forests with a long history. In its overall layout and the layout of various buildings, it symbolizes the relationship between heaven and earth, the human world and the god world, which are at the center of the origin of Chinese cosmogony, and the special role of the emperor in this relationship.The building was magnificent and the environment was solemn.
The Temple of Heaven, which has experienced many vicissitudes, has become a portrayal of ancient oriental civilization with its profound cultural connotation and magnificent architectural style.It is included in the World Heritage List. The echo wall, three-tone stone, dialogue stone, and heavenly heart stone in the altar are called four wonders. Among them, the echo wall, three-tone stone, and Qiuqiu are cleverly constructed using acoustic principles.
Address:No. 1 Tianli Dongli District, Dongcheng District, Beijin
地址:北京市东城区天坛东里甲1号
 Seasons

Combo tickets



 Stop Ticketing
 

High Season




April 1st - October 31st




8:00-17:30




16:00

 Low Season




November 1st - March 31st




8:00-17:00



 15:30
There may be temporary closures which cannot always be scheduled in advance, since they are frequently caused by unforeseen circumstances. The management of the Park would like to apologize for any inconvenience caused.
Low Season

(November 1st – March 31st)



 
Combo tickets

(

prayer hall,echo wall and Circular Mound Altar)


 Adults (18+)

 $6.99

 Child(6-18)

 $3.49
High Season

(April 1st - October 31st)



 

Combo tickets

(

prayer hall,echo wall and Circular Mound Altar)

 Adults (18+)

 $7.99

 Child(6-18)

 $3.99
No ticket needed for Children under 6

Free tickets available for seniors above 60. (Seniors should use their valid passports or ID card to get free tickets from the tickets office. )